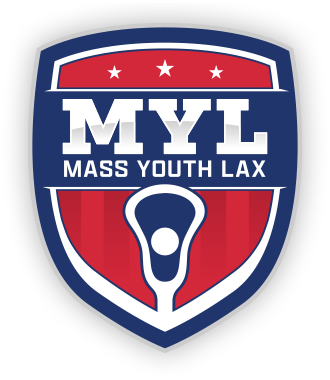 Attention MYL Towns, Teams and Families! LaCROSSe Out Cancer is BACK! We are thrilled to again be partnering with the Pediatric Cancer Research Foundation and the Premier Lacrosse League on our LaCROSSe Out Cancer Challenge. Sign your player up today to accept the challenge and start fundraising today for the chance to earn some amazing prizes while raising much needed funds for pediatric cancer research!
HOW TO SIGN YOUR CHILD UP
CLICK HERE to go to the LaCROSSe Out Cancer Challenge page
Click "Accept the Challenge"
Next page, under "Start Fundraising", click "JOIN A TEAM"
Search and select your town program
Create a Parent profile or log in (if you participated last year)
Finish the page set up questions
Once completed and on page, click MANAGE in upper right
Click on "DETAILS" tab and change the name to your child
Repeat steps 1-8 for any additiaonl children accepting the challenge!
The month of MAY will be Mass Youth Lax LaCROSSe Out Cancer challenge month! 47 reps a week for the month of May. Players automatically earn prizes based on amount raised, and the the top 10 players and top 10 towns that raise the most will also win prizes!
Did you now? Every day, 47 kids in America get diagnosed with a childhood cancer. MYL players will complete 47 reps (shots, passes, wall ball, etc) every week on their own to raise money for the Pediatric Cancer Research Foundation. Our goal, raise $47,000! Challenge other kids in your town! Towns, challenge neighboring towns to see who can raise the most!
Also, if you have a special reason for WHY you have decided to take on the LaCROSSe Out Cancer Challenge, please let us know! Feel free to reach out to Bonnie Lattimore, Director of Strategic Partnerships at blattimore@pcrf-kids.org or 949-625-7478 to share your story. Coaches/Team leaders who would like to be a captain of a fundraising team that you see has already been created, please let Bonnie know and she will add you as the team captain so that you can invite your whole team to participate!
Thanks for helping Power Cures and Realize Futures!