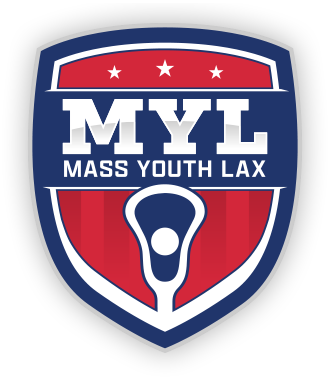 MYL PLAYER MEMBERSHIPS
Anyone participating in MYL town's lacrosse activities must be a member of MYL. The most important reason for this requirement is for the insurance provided to the player and the town program. The insurance coverage is immediate upon completion and payment for the players membership.
What Does Player Memberships Go Towards?:
Year round secondary insurance coverage for all players lacrosse activities. This insurance is NOT just for the 8-week Spring Season. Many of our member towns conduct summer play, fall clinics and games, winter skills and indoor sessions in addition to the spring season.
Insurance coverage for the player's Town Program, which they need to use/rent fields and conduct events.
Insurance coverage for the player's volunteer coaches. MYL has over 2,000 volunteer coaches who put in countless hours of time on and off the field to help teach kids how to play lacrosse.
Training and National Background Checks on all volunteer coaches. MYL is committed to both educating our coaches on Abuse Prevention, but our player's safety in not only screening locally through CORI checks, but MYL runs National Background Checks on all coaches each year.
Creation of the MYL Spring Season 3,000+ game schedule. MYL hires a company to work with our 100 member towns in compiling number of teams at all levels, field availability for each week, and hours within each week, to create teh best possible schedule for every team. Many considerations come into play such as blocking teams so siblings are playing at the same town/field each weekend, attempting to have every team play 8 different towns/teams throughout the season, working through week(s) where a town's field is not available at all, and more.
Investing back into the development of lacrosse in Massachusetts through educational clinics for players and coaches, year round lacrosse activities, marketing and promotion of the sport and more.
The hiring of support staff. MYL is a volunteer driven league managed by a completely volunteer Board of Directors. As the league continues to grow with 100+ towns programs and over 13,000 players, the board has hired part-time and contract staff to provide the best possible experience for our town programs, coaches, players and families.
TECHNICAL SUPPORT: Do you need any help completing your player's membership or registering with your local town program? Contact the MYL support desk at support@massyouthlax.org